LD 2 DPE Air Cargo Containers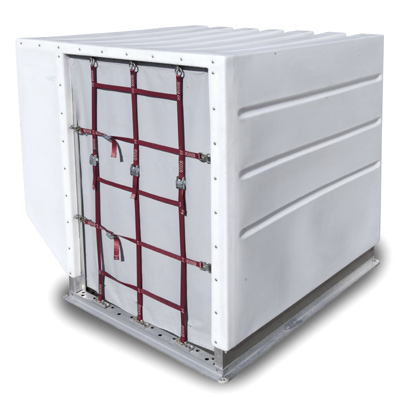 Granger Aerospace LD 2 DPE Air Cargo Container
Click on any of the thumbnail images above to display the larger image in the LD 2 Air Cargo Container Gallery.
Granger Aerospace LD 2 DPE Air Cargo Container
Technical Specifications
TSO
N/A
IATA
LD-2/DPE
Spec.
AS 1677
Granger Aerospace P/N
GA2-0102-2
Base size
1534 mm x 1562 mm
60.4 in x 61.5 in
Height
1625 mm
64 in
Roof length
1562 mm
61.5 in
Max. gross weight
1224 kg
2700 lb
Internal volume
3.5 cu m
123 cu ft
External volume
3.65 cu m
129 cu ft
Door opening
1010 mm x 1480 mm
39.75 in. x 58.25 in
Tare weight from
72.1 kg
159 lb
LD 2 DPE Dimensional Drawings
Click below to download LD 2 DPE Dimensional PDF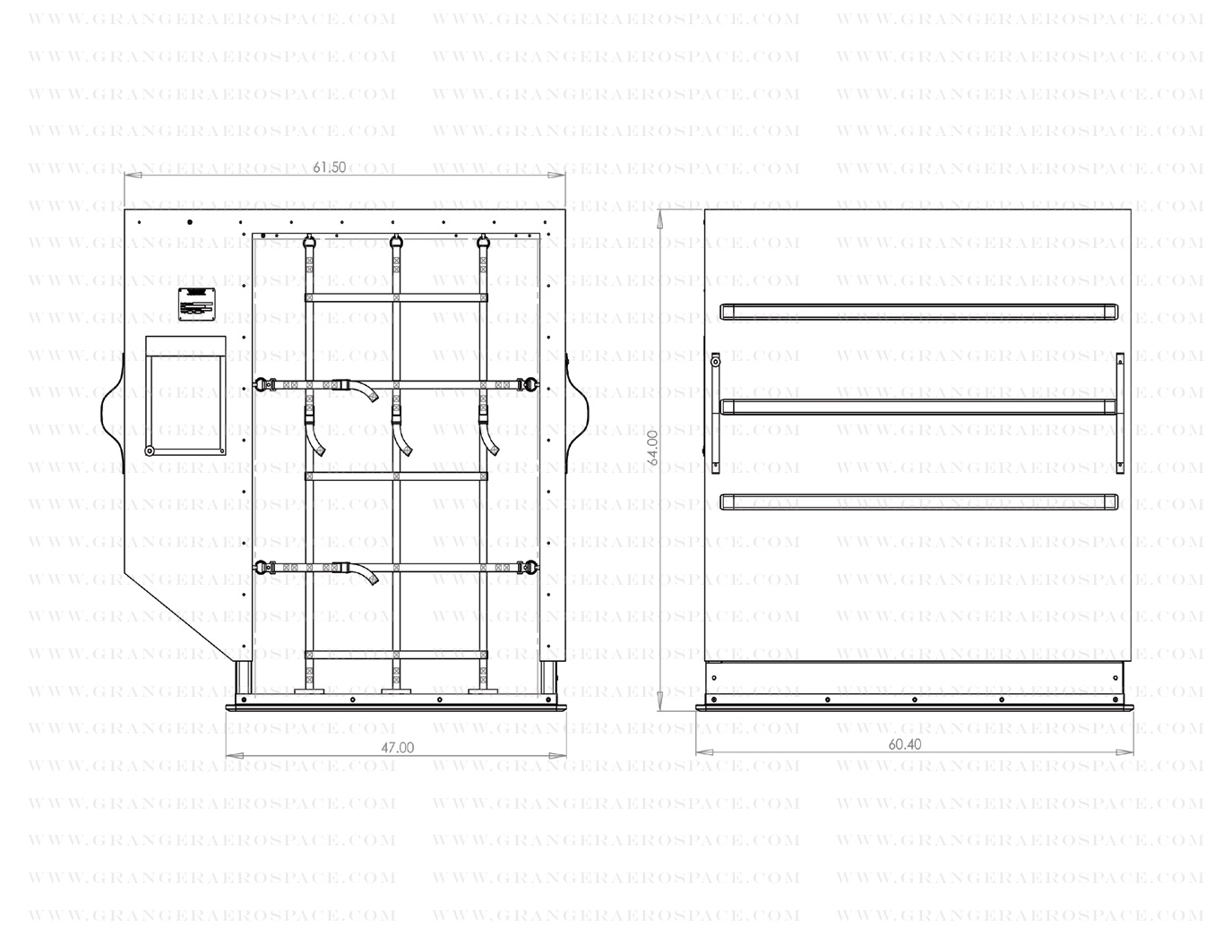 Granger Aerospace Products Air Cargo Containers are the only cargo container manufactured from a combination of aluminum and durable LLDPE.
The LD-2 Body is weld-able
The Granger Aerospace Products Air Cargo Container is lighter than most standard containers.
Granger Aerospace Products cargo containers are robust.
No aluminum body panels to patch.
No aluminum body frames to replace.
Lighter weight, less down time and lower repair costs equals lower cost of ownership.
Enhanced Threshold.
Fewer fasteners to replace.
Unique design allows for faster repairs.
Less spare parts to keep in stock.
Granger Aerospace Products offers alternative solutions for your ULD needs.
It is our goal to offer our customer not only lower cost container but a trusted partnership for your company.
It's our goal to offer more choices to our customers
Through or focus on technology and research, we are continually making improvements to our design.
Our customers save fuel by using robust as well as cost-efficient lightweight containers.
Click below to download LD 2 DPE Technical PDF